Our Team

Ahmed Ali Siddiqui
Director
Email: aasiddiqui@iba.edu.pk
"Mr. Siddiqui holds a Bachelors & Masters degree in Business Administration from Institute of Business Administration (IBA), Karachi with six gold medals. His areas of specialization include Islamic Finance & MIS.
He has over 14 years of rich Islamic banking experience and is being involved in pioneering work in the field of Islamic finance in Pakistan. His major areas of interest are Shariah Compliant product development, Sovereign Sukuk & deal structuring, development of innovative solutions for retail, corporate & consumer banking, formulation of policy guidelines, Islamic banking training, Shariah Audit, applicative research & Islamic financial advisory services.
Some Publications:
Challenges of Islamic banks in Courts. (Daily Dawn, Oct 17, 2016)
A Case Study of Meezan Bank – Journal of the Institute of Bankers Pakistan Dec 2014
Meezan Bank – A Role Model of Shariah Compliance for Islamic Banks – Islamic Finance Review UK (May 2014)
Islamic Banking Synopsis - Journal of the Institute of Bankers Pakistan Sept 2013
Successful launch of IIBR gives hopes for development of local benchmark in Pakistan –IFN news / The Finance Daily (Jan 2013)
Country Feature – Islamic Banking in Pakistan Report 2012 (IFN News)
Islamic Banking Industry – Growth Amid Challenges – The Financial Daily (Nov 16,2012)
Islamic Banking Modes for Agriculture & Financing Facilities – The Financial Daily (Oct 12, 2012)
Islamic Banking – A viable solution to Current Financial Crises (2009)
Islamic Banking – Differences, Growth & Challenges (2008)
View Full Profile

Sarwat Ahson
Program Manager
Email: sahson@iba.edu.pk
Ms. Ahson holds a BBA (Hons.) and MBA degree from Institute of Business Administration. She brings with her 17 years of blended experience in corporate banking, Islamic finance consultancy and teaching various institutions of repute. She has completed her CFA level 2 and is currently working as Program Manager for CEIF.
Publication/Recent articles
Impact of Capital Adequacy requirements on Profitability of Islamic banks in Pakistan" co-authored by H. Jamal Zubairi, presented in Dubai at 5th Asian Management Research and Case Conference (AMRC) 2016.
Case Study on "Frist Asset Replacement of a Sovereign Sukuk" co-authored by Mr Ahmed Ali Siddiqui. Presented at the 1st LUMS Conference on Islamic Finance, Banking and Business Ethics Conference held on 26-27th March, 2016. (Abstract here) (Publication in process)

Zeeshan Ismail
Senior Executive Finance
Email: zeeshanismail@iba.edu.pk
Zeeshan Ismail is currently working as the Senior Executive Finance at IBA CEIF. He has done his MBA in Finance from Iqra University in 2013. His thesis was titled "Impact of macroeconomic variables on firm profitability" and was based on the Energy, Oil and Gas sector. His core expertise is in Finance, more specifically Budgeting & Costing.
Before joining IBA, he was working as ERP Executive / Accounts Executive at Sui Southern Gas Company (SSGC), for the last 10 years. He was also involved in implementation of Oracle 11i in 2005 at SSGCL for various modules (AP, AR & inventory etc.) including trainings to end users; and Compiled & reconciled revenue costs report.

Taha Jamal
Senior Marketing Executive
Email: tahajamal@iba.edu.pk
Taha Jamal is the Senior Marketing Executive at IBA CEIF. He has a Master in Business Administration, specialized in Brand Management and Consumer Behavior, from the Institute of Business Management, Karachi. Prior to that he completed his Bachelor's in Electronics Engineering from NED University of Engineering and Technology (NEDUET), Karachi.
Taha has experience in educational marketing and project management, starting his career as the Assistant Manager for Marketing and Communications at Habib University. He also consulted a number of times with the Centre for Excellence in Journalism at IBA as well. Before joining IBA CEIF he worked as the Assistant Manager for Business Development at Brand Stallion, a digital marketing agency.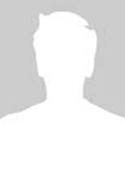 Hafsa Hassan
Research Fellow
Email: hhassan@iba.edu.pk
Hafsa Hassan is currently a Research Fellow at the IBA CEIF. She has a Masters in Finance, specializing in Risk Management with her thesis in Islamic finance, from the Duisenberg School of Finance in Amsterdam. She did her BS degree from Lahore University of Management Sciences (LUMS), majoring in Physics, and did coursework in Finance, Islamic jurisprudence and Islamic finance.
She won the USEFP Fulbright scholarship to attend a Women's Leadership undergraduate exchange program at Washington in 2010. She has a total teaching experience of 4.5 years in schools and university, serving as a Teaching Assistant at LUMS for five semesters. She worked as an online Facilitator for the international Soliya Connect Program in 2012. She has won numerous awards and scholarships, including the Dean's Honors list at LUMS and the DSF-LUMS scholarship for her Masters. She also has a joint publication in experimental physics in the European Journal of Physics, Vol 32, No.5:
"Precise Determination of Velocity Dependent Friction in Rotational Motion"

Massab Abbasi
Executive Administration
Mr. Massab Ahmed Abbasi has completed his BBA (Hons) from Khadim Ali Shah Bukhari Institute of Technology (Kasbit). Currently he is working as the Executive Admin at IBA CEIF. Prior to this, he was working for Inbox Business Technologies where he was leading the Dell Services Provider Project. He has over six years of experience in different fields such as Sales and Marketing, Inventory Management, I.T. Management, Customer Relationship Management & Project Management within different sectors such as Pharmaceutical, F&B, IT, Telecommunication & Education.